Unfortunately, affiliate marketing isn't always as simple as sending traffic to an offer.
Some affiliate programs have different versions depending on the country.
If we had it our way, these programs would automatically direct people based on their country.
But we don't have it our way.
With these programs – if traffic from certain countries and is not attributed properly, you will lose affiliate commissions.
So you're probably wondering how do I send my traffic to the right place?
The answer is by geotargeting your links, with software.
The quick answer for the best software(s) for geotargeting are:
Want to learn about the pros and cons of each one, and more on GeoTargetting?
Well keep reading!
GeoTargeting Software Use Case Examples
Here's an example of how geotargeting can be extremely useful.
Before I started Afflytics, I ran an educational cryptocurrency affiliate site called Bitpremier.com. I was an affiliate for brokerages and exchanges like eToro and Binance.
Both these platforms have differing platforms depending on if the customer is in the USA or other countries.
etoro.com/en-us/
etoro.com
or…
But functionality wise, these platforms are nearly identical. But send an American customer to Binance.com and you have zero commissions. Or send a European customer eToro USA and good bye commissions.
Another example is HelloFresh.
On the affiliate network Impact, HelloFresh has over 5 different programs for HelloFresh depending on the country. Without Geotargeting, you'd have to provide five different destinations for your customers, and hope they are smart enough to pick the right one.
Or, you can properly set up your links with geotargetting using some options below, so they are sent to the right destination by their IPs country of origin.
Without further ado, let's jump into your five best options for geotargeting affiliate links.
Best GeoTargeting Solutions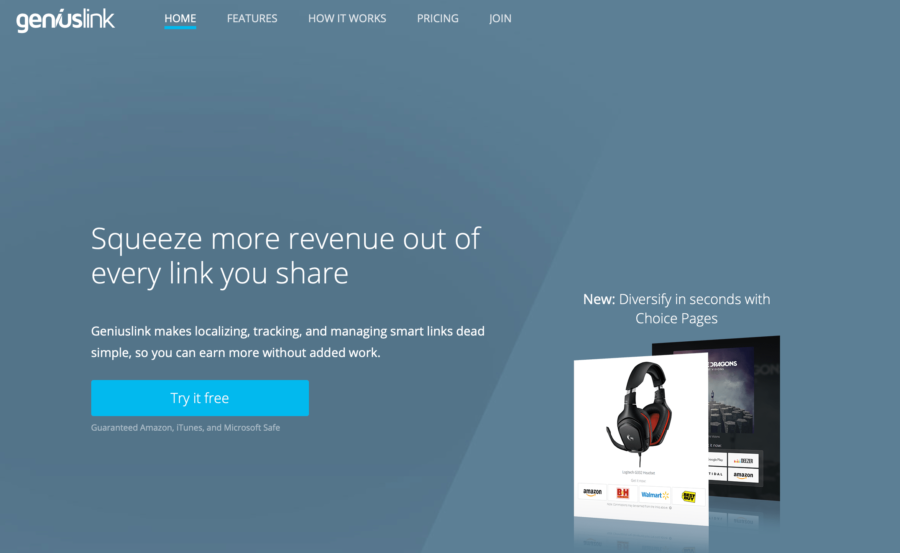 GeniusLink is an affiliate marketing tool that assists with localizing links for your traffic, and much much more. While they have a WordPress plugin, they also have a header embed integration.
They have some Amazon and iTunes localization built in, but also support custom links and redirects with logic. A useful localization feature GeniusLink has with Amazon is that they notify you if traffic is coming to your links from Amazon regions you're not signed up or integrated with yet.
The GeniusLink plugin starts at $5/m, and then becomes $1 per 1000 clicks, after the first 2000. They also have some bulk volume discounts for the larger power users.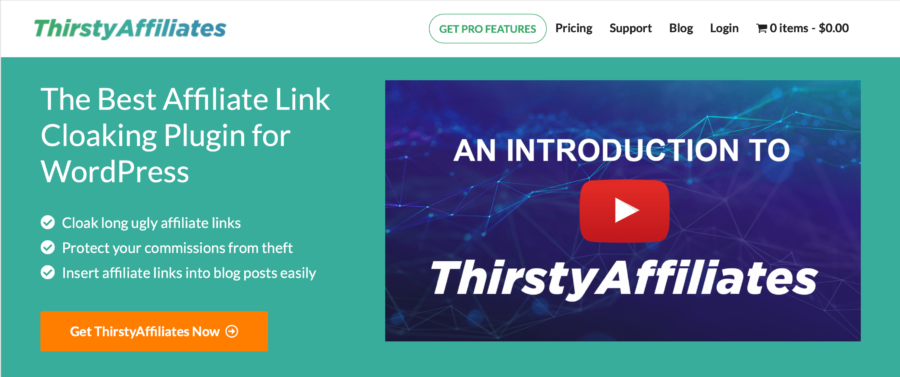 ThirstyAffiliates is another affiliate marketing tool and WordPress plugin. With the pro version of the plugin, you'll have the ability to localize links and send people to different URLs depending on their country of origin. On top of that, they have the capability to shorten and cloak affiliate links.
ThirstyAffiliates pricing starts at $49/yr and goes all the way up to $149/yr, depending on how many sites you need with them.
PrettyLinks is a WordPress Plugin that specializes in getting the most out of your affiliate links. They are super similar to ThirstyAffiliates with the main features of the plugin being the ability to shorten, track, cloak, and share your links. But as you can assume with them being on this list, is they also allow you to geotarget your affiliate links.
GeoTargetingWP is a WordPress plugin that – you guessed it – geotargets affiliate links. Their pricing ranges all the way from $8/m to $169/m, depending on the amount of requests you're sending their way per month. They also have a 14 day free trial so you can give them a shot before committing. If you're only looking to GeoTarget your affiliate links, consider using this, as they should come out to the cheapest.
The most familiar case of this geotargeting and localization is Amazon's Affiliate Program. With over 19 different country specific affiliate programs, sending traffic to the right countries program used to be difficult. Unil Amazon Onelink came along and "fixed" everything.
Amazon OneLink is an option specific to Amazon, but we figured we'd include it at the bottom of the list for those wanting to learn more about it.
With Amazon OneLink, you link all your regional Amazon Associates accounts and tracking IDs, and from there, Amazon will handle all the rest for you. The service is completely free as well, so don't worry about having to pay for it.
How to GeoTarget Affiliate Links Using GeniusLink
In order to geotarget with GeniusLink, you'll first need to create an account.
Next, you'll need to embed their code to the header of your website, or install one of their WordPress plugins. Once thats done, go to the top nabber and click "Links".
From here, you can create your first link. For this example we'll use Afflytics.com.
Then click "Advanced".
If you want, you can customize the URL ending via editing the "Optional custom link text" area, or even change the URL prefix from something other than geni.us, you can do that as well.
But in order to geotarget, you'll want to go down to the if statements at the bottom after entering your URL.
Here's a simple example where we send US users to Afflytics.com, and all other countries to Afflytics.com/global (this URL doesn't exist).
You can expand on this logic a lot more, this is just one example.
Now you know how to geotarget using GeniusLink!
How to GeoTarget Affiliate Links Using Amazon
Amazon makes Geotargeting relatively easy using their Amazon One link feature. Once you're on the Amazon Associates dashboard, you'll want to go to the "Tools" area on the Navbar and click "OneLink".
From here, click "Link Account".
Then, you'll want to click "Add store ID."
You'll want to enter a store ID that you created when signing up for a regional Amazon Associates account. You can find it in the top right corner when logged into that regions Amazon Associates account.
Once you've added that tag, all Amazon associates traffic will be automatically geotargeted to the right version of Amazon.
You can view all of your different Amazon countries affiliate commission on the global reports section, or on the country specific Amazon Associates.
Frequently Asked Questions
Can you Geotarget Youtube/Social Media Links?
Yes, absolutely! Manually build geni.us links, and use their advanced rules feature to set custom destinations for your links of any type. This way, you could build out your own custom localization for your links where you're not able to embed code.
What's the Best Option for Geotargeting Affiliate Links?
We think that GeniusLink is the best option for geotargeting affiliate links as they have one of the better interfaces for doing so, cheapest prices, as well as the most extra features on top of geotargeting.
---
Conclusion
The knowledge of geotargeting affiliate links is a necessity for any master affiliate marketer. If you don't take advantage of this tactic, commissions will be left on the table. While some of these solutions costs money, they will pay for themselves after rescuing a few commissions.
Which solution do you currently use for geotargeting?
Are you going to sign up for one of the services above?
Let us know in the comments!