Let's face it.
Clickbank is a great affiliate network…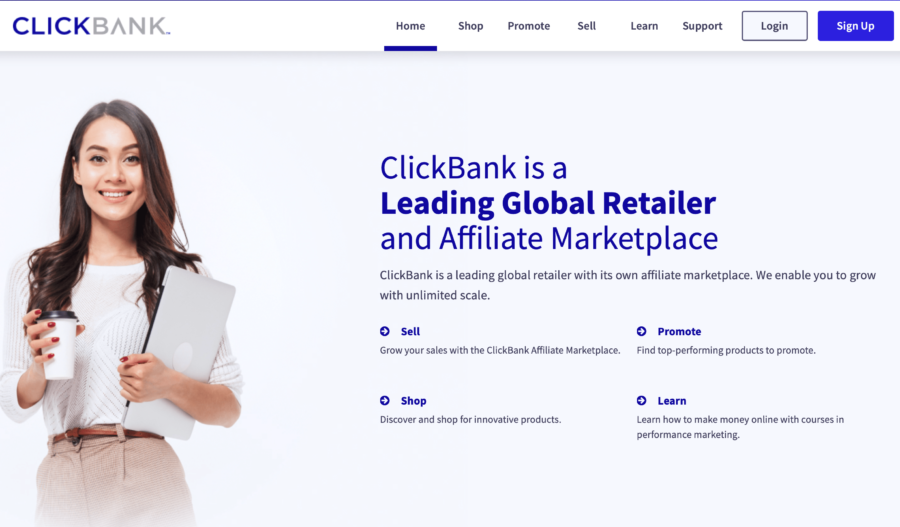 But it has a few issues.
They're pretty strict with who can use their network.
When I applied from outside the US, my application was instantly denied, without a chance to appeal.
I've heard many horror stories like this, especially from countries like India.
And then their offers…
They're almost exclusively digital products (which isn't necessarily a bad thing).
But the quality of offers on the network has declined pretty severely over time.
We've heard many complaints about their interface not being super user-friendly.
So we don't blame you for looking for Clickbank alternatives, full of relevant, high paying, affiliate offers for you to promote.
In this post, we'll cover our seven favorite Clickbank alternatives in depth.
Best Clickbank Alternatives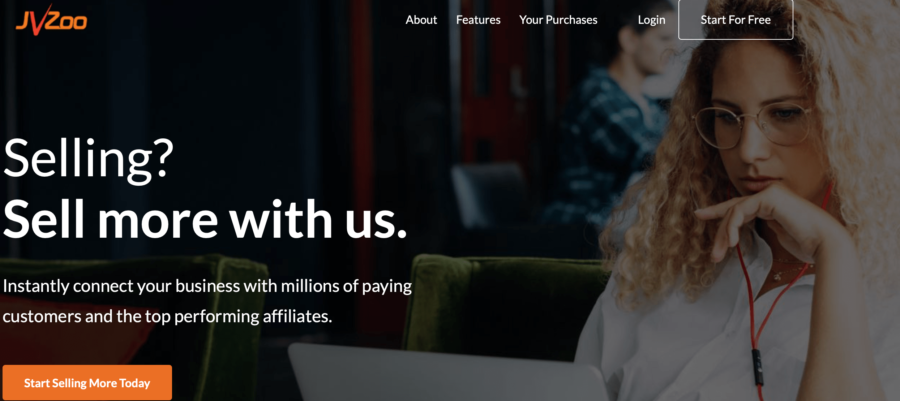 JVZoo is likely the closest alternative to Clickbank, as they are an affiliate network with a smaller size but similar offer landscape. You'll find tons of digital products and services in the MMO space.
Nope, not the massive multiplayer online space, but the online business and make money online world!
Expect to see tons of courses, WordPress Plugins, SaaS tools, and more.
Type of Products: Digital Products, Make Money Online Products
Network: JVZoo
Supported By Afflytics: Yes
Payout Methods: PayPal, Payoneer, Bank Transfer

Gumroad is a massive digital product marketplace, serving tons of different niches.
They have their own in-house affiliate marketing program, but you'll have to specifically reach out to the creator of the product that you want to promote, from there, they'll have to add you as an affiliate. You can learn more about becoming a Gumroad affiliate here.
Type of Products: Exclusively Digital Products & Services, All Niches
Network: Inhouse
Supported By Afflytics: Not Yet
Payout Methods: Direct Deposit, Card, PayPal

Udemy is similar to Gumroad in the sense that it's exclusively digital products, but in the form of courses. The average course on Udemy will be much higher quality than what you'll find on Clickbank.
As of February 2021, the platform has over 155,000 courses, and 40 million students, making it a pretty big time platform, and a great alternative to Clickbank. There's something for everyone on Udemy.
Type of Products: Exclusively Digital Products, All Niches
Network: Rakuten Linkshare
Supported By Afflytics: Yes
Payment Methods: PayPal and Checks

Skillshare is another digital course platform that has taken some market share from Clickbank over the years. The main distinction between Skillshare, Clickbank, and Udemy, is that rather than paying per course, they pay a fixed membership fee. So one membership gets you access to Skillshare's entire library.
Skillshare's referral program isn't super high paying coming in at $7 per signup. On the bright side however, they will payout for free trials.
Type of Products: Digital Courses
Network: Impact Radius
Supported By Afflytics: Yes
Payment Methods: PayPal, Direct Deposit, Checks
Commission Junction features a variety of digital and physical products and service affiliate programs.
The main distinction between CJ and Clickbank is the tier of brand or company you'll find. CJ is what all of the big brands use for their affiliate programs, where as Clickbank consists of smaller products and brands.
It goes without saying that the larger companies will pay a much smaller commission than larger ones. I wouldn't expect to find more than 10% commission rates on CJ merchants on a regular basis, where that's typically the starting point on Clickbank.
Lastly, on CJ, you'll have to apply to most affiliate programs on an individual basis. The application process is pretty simple, you'll just have to explain where your traffic is coming from, how much the company should expect, and more.
Assuming the company has an active affiliate manager or account manager, and you have high quality traffic, you'll be accepted in no time.
Type of Products: Big name physical and digital products
Network: Impact Radius
Supported By Afflytics: Yes
Payment Methods: Direct Deposit and Checks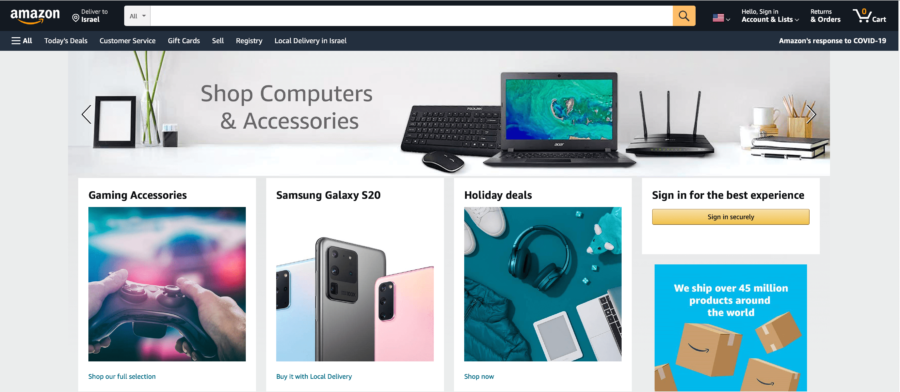 Amazon Associates makes this list as it's the best beginner affiliate program out there.
It's not going to land you high commissions but it converts like crazy with an enormous variety of products, and allows any beginner to get their feet wet with affiliate marketing.
While Clickbank is almost exclusively digital products, the e-commerce giant Amazon is almost entirely physical products with a few exceptions.
We know this is a pretty important distinction but wanted to add the newbie friendly option Amazon to the list for a little variety. If Amazon isn't you thing, you can also try the eBay partner network.
Type of Products: Physical products with some digital
Network: Amazon
Supported By Afflytics: Yes
Payment Methods: Check, Amazon, and Direct Deposit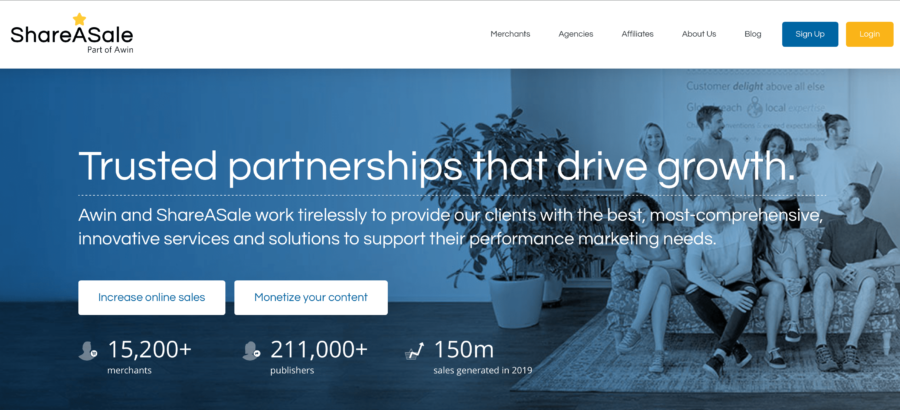 ShareASale is another affiliate marketing network, with enormous credibility and a wide variety of affiliate programs to promote. ShareASale does a great job of encouraging the affiliate marketing ecosystem, as they run education classes, interactive webinars, and more.
Once you're all onboarded to ShareASale, you're free to browse all their different affiliate programs and finding the best ones for your audience. It's super simple to create affiliate tracking links, view sales in real-time, and get paid out using ShareASales platform.
Type of Products: Physical and Digital Products
Network: ShareASale
Supported By Afflytics: Yes
Payment Methods: Check and Direct Deposit
Frequently Asked Questions
What is the Best Affiliate Network?
This is a tough question to answer as the best affiliate network for one person won't be the same for another. We also don't think that you have to be loyal to one particular affiliate network.
As an affiliate marketer, you don't have much say as to where a given company or product hosts their affiliate program. Eventually you'll notice that you're affiliating on 10 different networks, and that's where Afflytics comes in!
Overall, the best affiliate network is where your ideal products and offers to promote live.
Where Can I Find Alternative CPA Offers?
If CPA offers are what you're after, than some good options to try would be ShareASale, Peerfly, and NeverBlue (GlobalWideMedia). CPA offers are a variant of affiliate marketing that pay out per action, or per acquisition, rather than a commission.
Concluding Thoughts
While you're here because you want to learn about Clickbank alternatives, you can still be a Clickbank affiliate while also participating in these programs. Just because there's some low quality products on the platform, doesn't mean you can't find the gems.
These seven Clickbank alternatives will allow digital marketers to promote products and services and earn affiliate commissions.
To recap, here's our favorites and why:
Which Clickbank Alternative do you plan on using?
Let us know in the comments!