2020 has been a rough year for the travel industry.
With 2021 right around the corner and vaccines rolling out worldwide, it seems like people are about to act on their urge to travel.
So now's the perfect time to get travel affiliate offers in front of people, allowing you to earn commission on their vacations.
You get to help plan a dream vacation, and at the same time, earn commissions.
What's better than that?
In this guide, we'll cover all of the best travel affiliate programs, allowing you to promote the highest paying, best converting, and trustworthy programs out there.
Affiliate programs that overlap are also avoided.
For example, even though Priceline, Expedia, Agoda, Skyscanner and Booking.com are popular travel affiliate programs, they all accomplish similar things, so they don't all need to be listed.
The best travel affiliate programs we found are:
Time to board!
Airbnb has shaken up the lodging industry by offering users the opportunity to rent space in someone's personal property instead of a hotel or motel. Users of Airbnb can utilize the platform for short-term or long-term stays and have several filter options to narrow their search for the ideal place to stay.
An important thing to note about Airbnb, is that they have an affiliate program, and a referral program. Their affiliate program launched in 2020, allowing creators to promote listings and earn a percentage of Airbnbs fees on qualified listings. Their referral program allows you to refer friends and earn Airbnb credit.
Commission Rate: 25%-30%
EPC: Unknown
Cookie Length: 7 Days
Platform: In-house
Affiliate Manager: Yes

Expedia is the world's leading online travel sites and booking search engine. Flights, hotel bookings, car rentals, rooms, and destination activities can all be booked on Expedia. The comprehensive data on Expedia aims to help users find the best rates for all components of the trip they're planning.
Commission Rate: 6%
EPC: $0.42
Cookie Length: 7 Days
Platform: CJ Affiliate
Affiliate Manager: Yes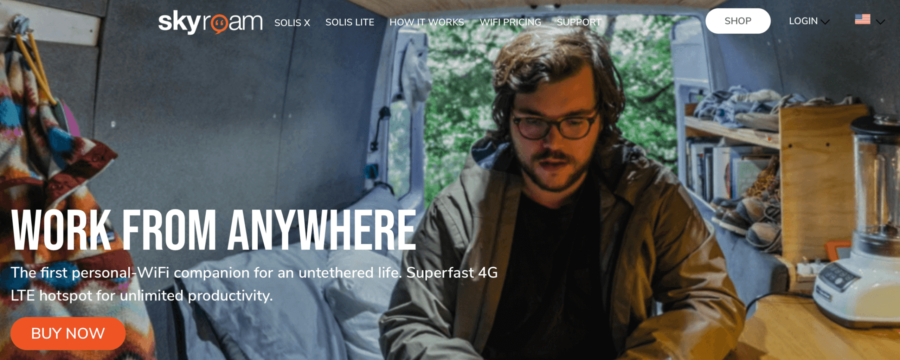 Skyroam is a mobile internet hotspot, perfect for those travel a lot or spend time in the great outdoors. They offer flexible Wifi plans so that there's an option for everyone, with secure 4G LTE data for up to 10 devices to share that works in over 135 countries.
Commission Rate: 15%
EPC: $0.65
Cookie Length: 30 Days
Platform: Refersion
Affiliate Manager: Yes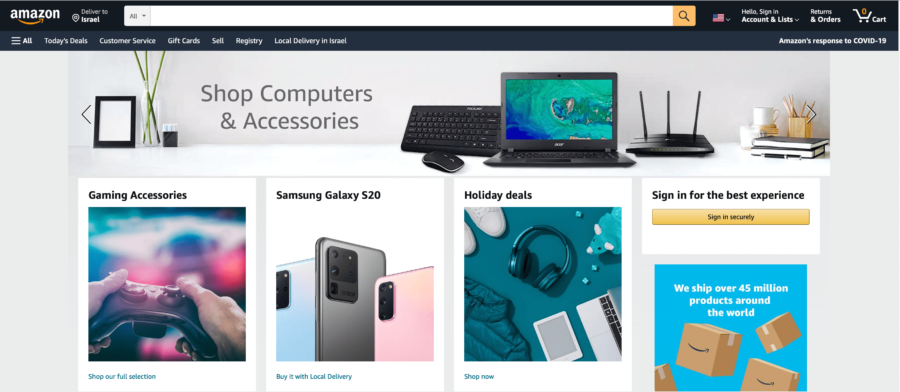 Do we really need to explain what Amazon is? Amazon is the largest company in the world, started by Jeff Bezos in 1994 in Seattle Washington. Their an e-commerce giant, that have also dipped their toes in the streaming and cloud services space. Amazon can pretty much be considered an affiliate network, as it features an enormous variety of physical products and digital services to sign up for. Amazons commission rate is one of the lowest around, but can be counteracted by their amazing conversion rate and share card feature.
Commission Rate: 1.5%-2.5%
EPC: $0.10
Cookie Length: 24 Hours
Platform: In-house
Affiliate Manager: Yes
WorldNomads is a travel insurance company, established in 2002. They feature flexible plans for various countries, activities, and levels of protection. They'll cover common issues like personal injury and flight cancellation.
They accept pretty much anyone into their partner program, and have some great reporting inside their interface. They even have a simple embeddable widget for your readers to price check and buy travel insurance right then and there, without any other landing pages or hoops to jump through.
Commission Rate: 10%
EPC: Varies
Cookie Length: 60 Days
Platform: In-house
Affiliate Manager: Yes
Liveaboard.com is a pretty unique one on this list, but is pretty high paying so we wanted to include it on the list. A Liveaboard, is basically a cruise for scuba divers. You eat sleep, drink, and dive, all from a luxury boat. It's any scuba divers dream. Cruises cost several thousand USD and their program pays 7%, making it one of the most profitable on the list. Successful conversions can be paid out straight to a Paypal account, or a few other methods.
Commission Rate: 7%
EPC: Varies
Cookie Length: 1 Year
Platform: In-house
Affiliate Manager: Yes
Garmin is an American multinational technology company providing navigation and communication technology for consumers. Global Positioning Technology enables the information that Garmin supplies its users. Electronic maps and navigational charts are at the center of what Garmin provides. Garmin's affiliate program is private by default, so you'll have to contact them to be added. Once you do however, it's one of the most lucrative on the list.
Commission Rate: 8%
EPC: $0.52
Cookie Length: 1 Year
Platform: CJ Affiliate
Affiliate Manager: Yes

TrustedPetSitters is an interesting ecosystem that consists of two parts. Those looking to find a pet sitter to take care of a pet while they travel, and then those that want to take pet and house sit in exchange for reduced or free rent. By being a part of their affiliate program, you can refer either side of this equation.
Commission Rate: 8%
EPC: $0.50
Cookie Length: 30 Days
Platform: Awin
Affiliate Manager: Yes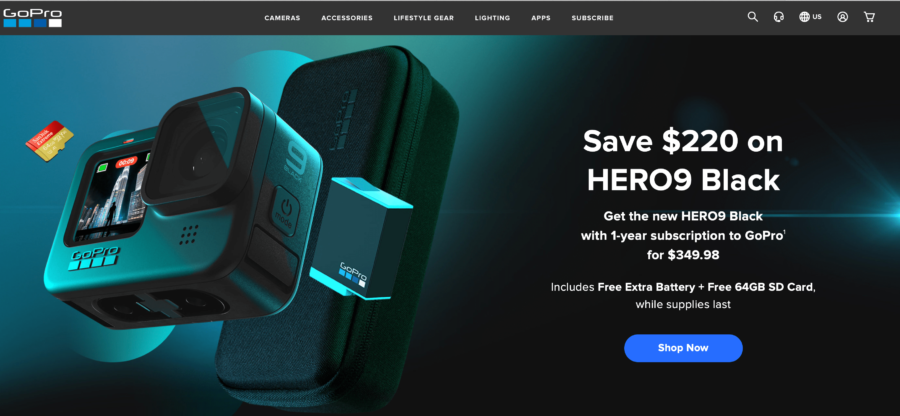 GoPro is the leader in action photography and videography. From scuba diving to mountain biking, GoPro has the cameras and accessories to back up your adventure. Their affiliate program is pretty lucrative with average affiliate commissions coming in over $10 a pop.
Commission Rate: 5%
EPC: $0.50
Cookie Length: 30 Days
Platform: CJ Affiliate
Affiliate Manager: Yes
---
Concluding Thoughts
Did this post make you want to hop on a plane, start travel blogging, and never return home?
It wouldn't be the first time that's happened…
Overall, the travel niche is a pretty decent one to be in, with the industry worth over 2.9 Trillion USD, making it an absolute gold mine for affiliate marketers and influencers. That being said, it's subject to seasonality, and is clearly not pandemic proof.
For those that want to make perpetual travel possible, while making money online, setting up a travel blog, affiliate site, or social media profile and publishing content around some of the programs here is a great way to do it.
To recap, some of our favorite travel affiliate programs are:
While there are tons more travel affiliate programs out there, we wanted to limit it to those with different value propositions.