While I'll never understand the appeal, golf is one of the most popular sports in the world.
The sport gained tons of popularity during the past year or so, given a day at the golf course takes place almost entirely outside.
With nearly 25 million golfers in the world, and the golf industry valued at over 84 Billion (yes with a B), it's clear golf is a massive business.
And in any big industry is big marketing.
When there is marketing going on, there's affiliate marketing going on.
So after scouring the internet and studying the best golf affiliate sites like GolfDigest.com, Golf.com, and more, we've narrowed down the list of the best golf affiliate programs (that real sites actually promote) to just eight.
We also wanted to make sure this list had a variety of programs and products on it. There are tons of golf retailers and megastores that you could technically send traffic to, but they will not convert well enough to justify their commission rates.
We're interested in the most profitable programs.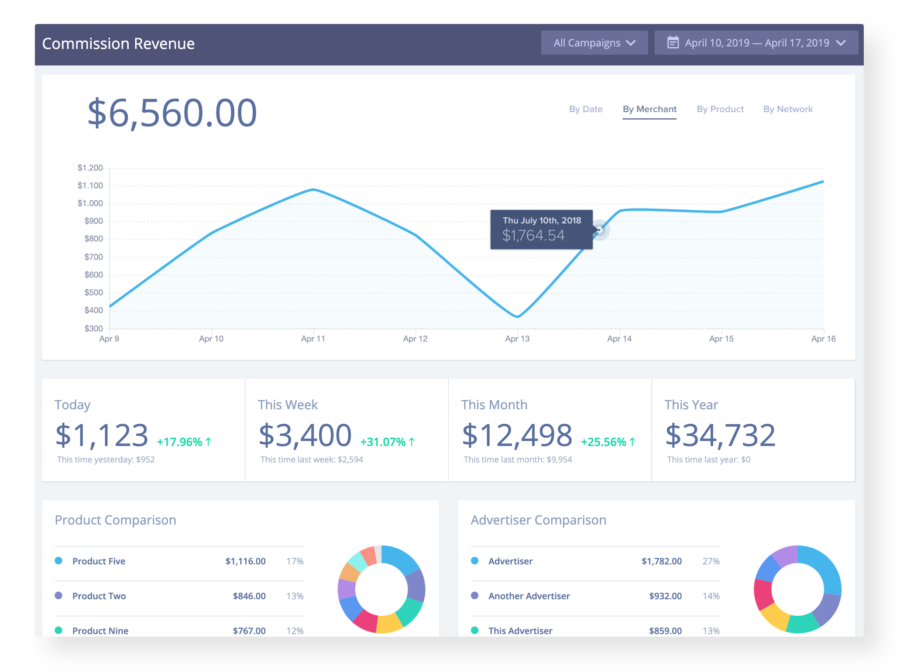 The best golf affiliate programs we're going to cover are: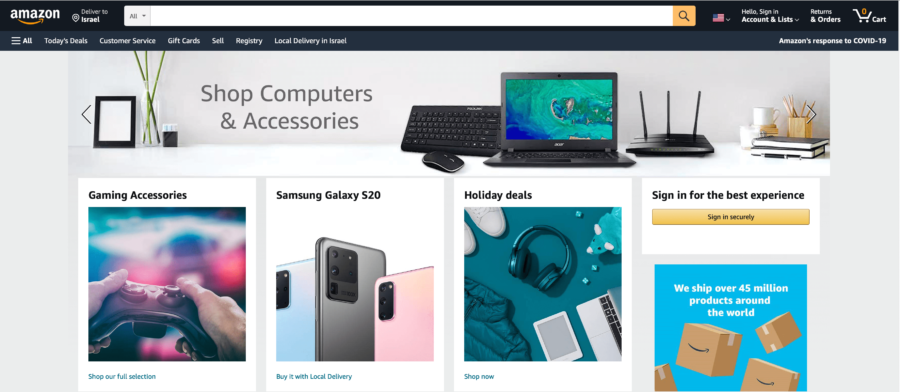 It's unfortunate that this made the #1 spot on our list, but it's just the reality of the affiliate marketing landscape in certain niches. For an affiliate marketer in the golf niche, a large majority of filler traffic is going to go to Amazon Associates. We know, their commissions are super low, but they do have an incredible conversion rate.
When creating your content, you'll first want to check some of the options we have lower on the list. In the event you can't find a good fit, send the traffic to Amazon.
Commission Rate: 3% Flat
EPC: Varies
Cookie Length: 48 Hours
Platform: Amazon
Affiliate Manager: Yes
TaylorMade is one of the leading American golf brands and produces high-quality golf equipment, apparel, and more.
They run their affiliate program Commission Junction boasting a super respectable EPC of $110.53.
Given they are a super established brand, we imagine they convert super well. They are the go-to program anytime you mention a TaylorMade product in your content.
Commission Rate: 4%-6%
EPC: $110.53
Cookie Length: 30 Days
Platform: CJAffiliate
Affiliate Manager: Yes
Titleist is another top golf brand, that specializes in high-quality golf clubs, golf balls, and other equipment.
Similar to TaylorMade, this program will convert super well given that they are the official store.
While you should test your traffic for the highest EPCs, we think sending Titleist traffic to here, opposed to a mass online store, will get you the most bang for your traffic.
Commission Rate: 6.4% Flat
EPC: Undefined
Cookie Length: 30 Days
Platform: FlexOffers
Affiliate Manager: Yes
Callaway is another established golfing brand, and the last brand we'll include on this list. You'll find the usual golf club, golf balls, and other equipment here.
They offer some pretty generous commission rates and are an official brand, so you'll likely want to send Callaway Golf traffic here, instead of a place like Amazon or Golf Galaxy.
They host their affiliate program on Partnerize, with commissions ranging anywhere from 6%-9% with a $25 minimum payout. Thet claim to have an average order value (AOV) of $300, so expect ~$27 per sale.
Commission Rate: 6%-9%
EPC: Unknown
Cookie Length: 30 Days
Platform: Partnerize
Affiliate Manager: Yes
FairWay Golf is another golf superstore based in San Diego, that's been around for nearly 30 years. While they have a physical location, they also have an online store.
They run their affiliate program via ShareASale and offer between 4%-10% commission depending on a few factors. They are also doing a few interesting promotions at the moment, with a 10% commission rate in the first 60 days, and a $5 bonus on every sale over $200.
Lastly, their 60 day cookie duration is the longest on this list, so you'll give yourself the most time to earn from your traffic.
Commission Rate: 4%-10%
EPC: $52.54
Cookie Length: 60 Days
Platform: ShareSale
Affiliate Manager: Yes
Golf Galaxy is the last mass golfing retailer we'll mention on this list. Their online store sells everything from clubs and putters to golf shoes, golf bags, and other golf accessories. When it comes to apparel, they have some of the most popular brands like Nike, Adidas, Puma, and more.
They have nearly 100 locations across the US and a super respectable brand in the golfing world. They run their affiliate program on Impact and have a 5% commission on a 14-day cookie.
Commission Rate: 5% Flat
EPC: $38
Cookie Length: 14 Days
Platform: Impact
Affiliate Manager: Yes
SwingMan Golf is a digital product and coaching service that helps add extra yards to anyone's golf swing. The products were created by Jaacob Bowden, an ex-professional golfer and top 100 rated PGA instructor.
They have two main training programs, Swing Man Golf All-Access and the Swing Man Golf Swing Speed Trainer Certification Program with very different pricing.
All-Access offers a 50% commission on a $49/month product, while the certification program offers 10% on a $588 product.
Commission Rate: 10%-50%
EPC: $.50
Cookie Length: Unknown
Platform: InfusionSoft
Affiliate Manager: Unknown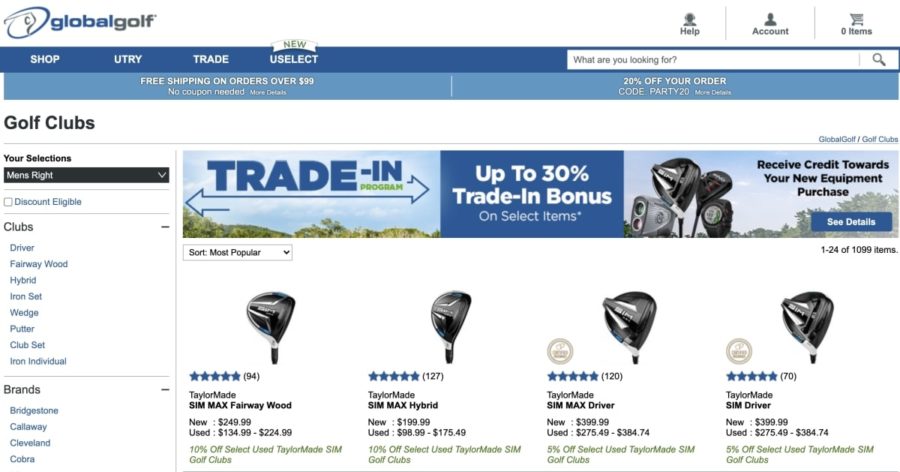 Global Golf is a mass e-commerce store offering a ton of golf-related products. You'll find some of the brands we mentioned earlier in the guide like Callaway.
They run their affiliate program on LinkConnector and offer a 6% commission on all products. While this may be higher than some of the brand's individual affiliate programs, you'll want to make sure the conversion rate and EPC are higher here.
Commission Rate: 6% Flat
EPC: Undefined
Cookie Length: 30 Days
Platform: LinkConnector
Affiliate Manager: Yes
Things to Know About Golf Affiliate
Lower Commission Rates
Due to golf being nearly all physical products, you'll find lower affiliate commission rates than you may find in other niches. That being said, there's lots of competition in the space, so naturally, the highest commission will be squeezed out.
Lots of Experts
Outside of the beginners looking to get their first set of gear, you'll find the average golfer really knows their stuff. So if you hire some Upwork writer to create your content that's never swung before, readers will smell it from a mile away.
Affiliate Network Support
Another benefit of the golf niche is that a lot of golf products are done through affiliate networks. In some niches, nearly all affiliate marketing has to be done through Amazon Associates.
Going through networks is good, as you'll actually have human contacts at these companies who will cooperate with you on commission, content, and more.
Affiliate networks also provide a lot more support and features outside of the basic text link support. On these networks, you'll often find marketing assets like landing pages, high-quality imagery, and more.
Lastly, most affiliate networks support a wider range of withdrawal methods, like ACH and Paypal.
Frequently Asked Questions
Does Top Golf have an Affiliate Program?
From what we can tell, TopGolf does not have an affiliate program. As much as we wish they did, we're unable to find any program for them or other golf simulators.
What are Some Other Golf Affiliate Programs?
While we didn't want to list a bunch of repeat category affiliate programs, below are some other golf affiliate programs you could promote:
Golf Outlets, Trendy Golf, Golf Outlets USA, The Golf Warehouse Affiliate Programs
Proozy, Nike, Puma, Addidas, Ralph Lauren
Rain or Shine Golf Affiliate Programs
Is Golf A Good Affiliate Niche?
If golf is your favorite sport then absolutely.
The best affiliate niche is the one that you're the most passionate about.
In terms of the golf affiliate program landscape, there are endless places to send your traffic to, which can be a major issue for some niches.
So if golf is what you love, get out there and create some content, promote these programs, and watch the affiliate income roll in.